Commission Details
COMMISSIONS CLOSED! THANK YOU!!
Hi! This is where I can place a full run down of my commissions. First, a quick overview.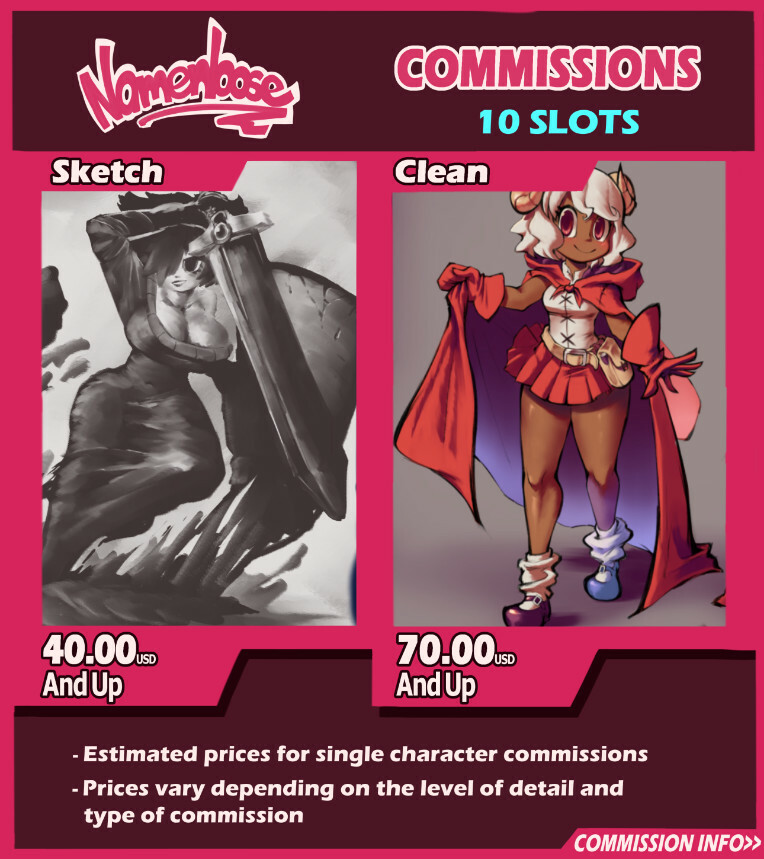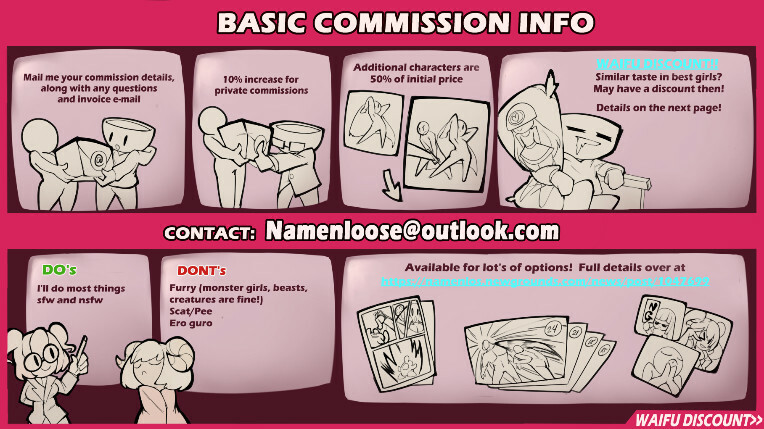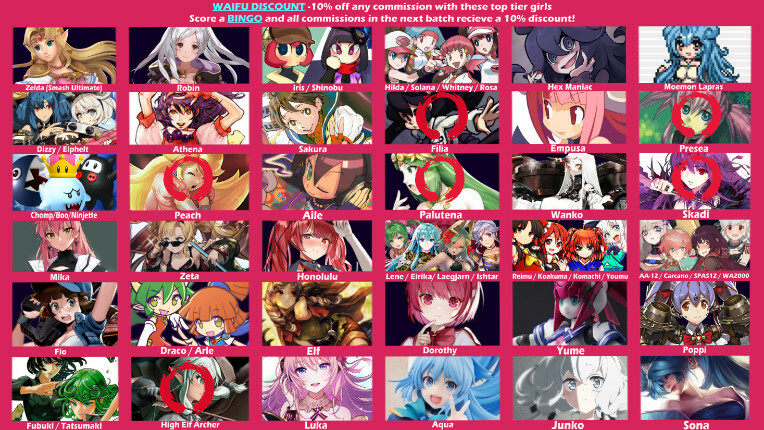 ---
SFW and NSFW both welcome
I own all artwork unless rights are paid for
Pack your e-mail with your Invoice e-mail, references and details you would like for the commission.
I pick and choose my commissions, don't rush to be first
When a bingo is cleared, the next time commissions open, everyone receives a 10% discount!
Unsure if I'll draw it? Ask away at namenloose@outlook.com
I don't draw Furry art, sorry! (Monsters, beasts, monster girls and characters like Makoto from Blazblue are fine)
I reserve the right to decline any commission
---
The following is a list of estimated rates.
**Depending on the level of detail of the commission, the final total may increase**
Emotes/Profile Pictures
20.00 USD
+ 15.00 USD for each additional image
Character Illustrations
70.00 USD and up per character
+ 50% of final price for additional characters
Backgrounds/environment can range from 40.00 - 140.00 USD
Character Design
Design Process: 45.00 USD for 6 sketched design drafts
Turnaround: 60.00 USD for front and back
+ 60.00 USD for side and 3/4 view
Expressions: 60.00 USD for 6 expressions
Fully Rendered Pose: 60.00 USD
+ 40.00 USD for each additional full render
Short Animation (ANIMATIONS CURRENTLY CLOSED)
Sketch Animation: 30.00 USD - 90.00 USD per second
+ Line Art: 30.00 USD - 90.00 USD per second
+ Flats: 30.00 USD - 90.00 USD per second
+ Shadow and Lighting: 30.00 USD - 90.00 USD per second
---
I'm open for a variety of projects, send me any questions if you don't see what you're interested in here at namenloose@outlook.com
I also really appreciate sharing it around as well!
Thank you very much for reading this through!